WALLA WALLA'S PREMIER LUXURY WINE TOUR
We are looking forward to helping you plan your next winery tour adventure. Tesla Winery Tours is where the past and the future come together for a unique, eco-friendly wine tour of Walla Walla, Washington. Our local, insider knowledge of the beautiful Walla Walla Valley wine country combined with riding in our Tesla Model X 90D, the greenest and highest tech vehicle on the planet, results in you having a fun, exciting and memorable day of touring and wine tasting.
Offering tours of the Walla Walla Valley to premier wineries, breweries, and cideries. We also specialize in nature, geology and history tours as well! Private transportation services are also available with advance reservations.
Owned and operated by people working directly within the wine industry, your tour is guaranteed to be educational as well as exclusive. Feel free to ask any wine questions you may have, and enjoy the benefits of a wine tour led by those who know best!
Tours are billed at just $99 per hour for groups up to 6!
Click the button below to begin your Walla Walla adventure
Please join us and see why we were voted BEST WINERY TOUR IN WALLA WALLA (Union-Bulletin Best of the Best 2017, 2018, & 2019)!
NOW OFFERING
E-BIKE RENTALS!
Just $99 for the whole day!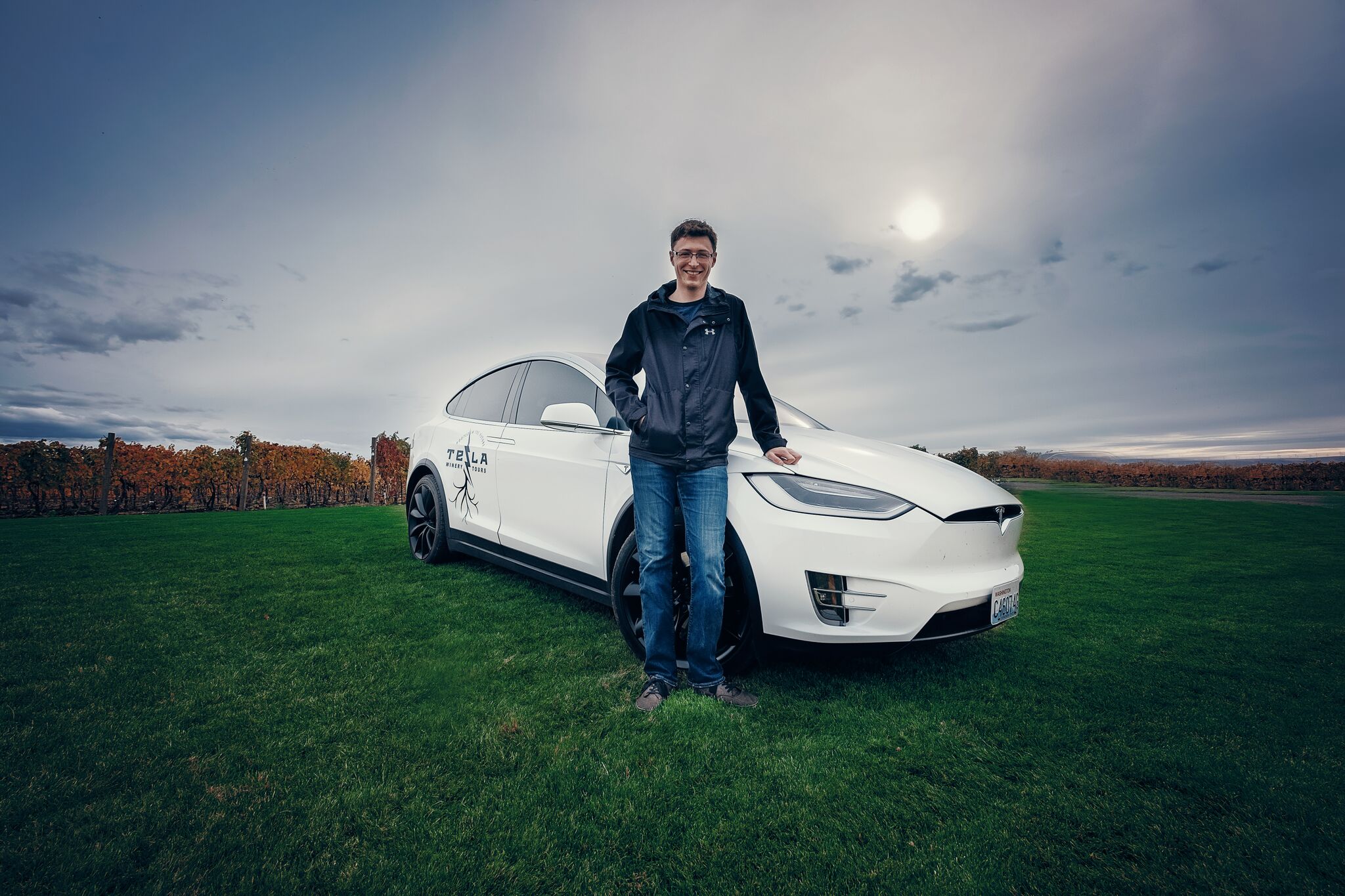 Having now lived in Walla Walla for 9 years and worked directly in the wine industry for 7, Chris knows the local wineries well. He journeyed to the valley from Seattle to attend college and quickly became enamored with the dynamic lifestyle and world-class wine. Working up the ranks from tasting room associate to winery manager has allowed him to accrue a vast and unique insight to the winemaking world, specializing in exciting, educational tours of Walla Walla wine and all it has to offer.